Refuse Collection
Refuse collection is collected from Monday to Sunday and on all public holidays.
The service starts at approximately 8.30 a.m. The Local Council notifies the residents that garbage should not be left out earlier than one hour before it is collected.
The Council offers these services free of charge to all Floriana residents and commercial outlets in Floriana.
Please click HERE to view the collection schedule for domestic refuse. The days of the week when to take out the black, grey, organic bags, ready for collection.

Bulk Refuse Collection
For bulk refuse collection, please click HERE to access the application form. Simply fill in all relevant details and submit the request. We will contact you with collection date.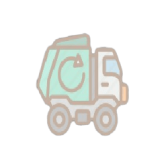 Recyclable Waste Collection
Full details for collection days are included in the same schedule as domestic refuse. Please click HERE.
Glass waste collection is made every 1st  Friday of each month. Collection starts at 07.00.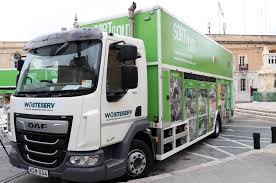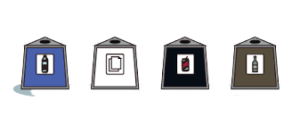 Bring In Sites
A bring in site is situated in St Francis Ravelin. It consists of four containers: blue for plastic, white for paper, brown for glass and black for metal. The public is encouraged to deposit separated waste in these containers.
Separated waste should be only deposited in these containers and not left around the containers. Your cooperation in keeping our environment clean is appreciated.
Clothing materials can be deposited at the Bring In Site near the Scouts Headquarters, Pjazza Emanuel S. Tonna.

Street Sweeping
The Council provides the service for the cleaning of urban roads. If you spot a street that needs sweeping do not hesitate to use the REPORT IT! feature in the App or give us a call.
Help us keep Floriana clean.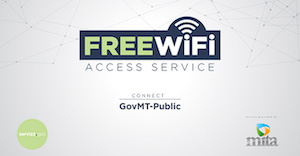 The Internet Centre situated within the Council premises is open to the public from Monday to Friday during normal office hours. Internet centre is closed on Public Holidays. The access is free of charge and a printer is available.
A minimal fee of €0.10c for each print-out is charged.
This project forms part of the Local Council's initiatives towards the inclusion of all residents in the information age.

Other Services
Permits  
Placing of skip in public property
Placing of kiddie ride machines in public property
Deposit of building material in public property
Deposit and use of crane and machinery
Placing of tables and chairs in public property for catering services
Placing of kiosk
Occasional Entertainment
A fee may be charged according to the Regulations.
The Council may deem necessary to commission a Local Warden for the duration of works.
Payments  
Trading Licences may be renewed at the Local Council during normal office hours. An automated receipt and certificate is issued with each payment.